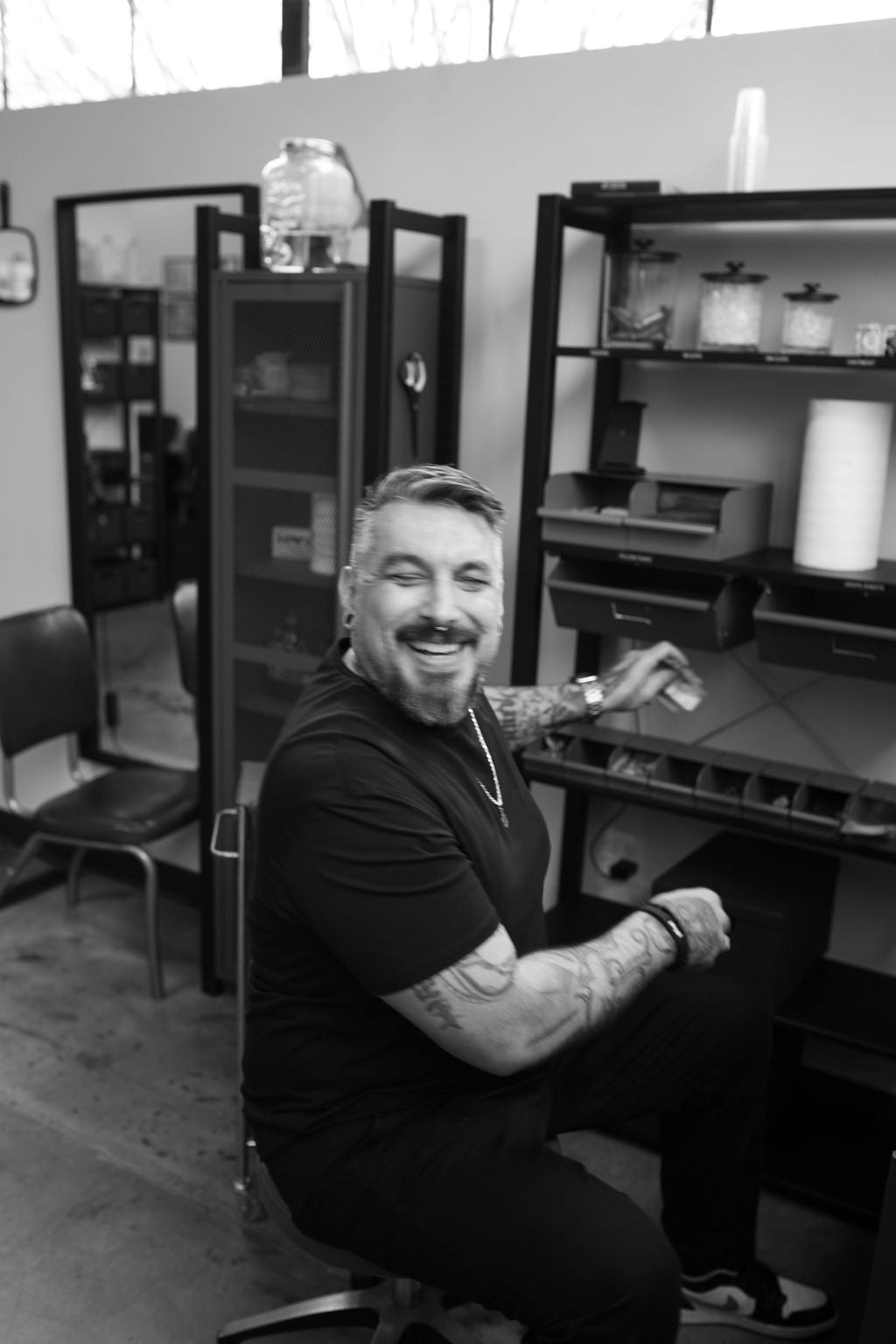 @RUBENTATTOOBEN
RUBEN | CO-OWNER
GIRLS & ROSES TATTOO STUDIO
Ruben has tattooed up and down the West Coast for the last 12 years and is the Co-Owner of Girls & Roses Tattoo Studio in NE Portland, Oregon.
If you're looking for timeless, bold, elegant traditional tattoos, and don't have time for back-and-forth DMs, let alone come up with your own tattoo ideas, you have come to the right place, and you are welcome here.
Since moving to flash only, Ruben has never been more in love with tattooing, and he's passionate about every tattoo he makes.

Not only does Ruben make tattoos, but has also reinvented the tattoo business and is passionate about leading and inspiring both clients and tattoo artists.

While other tattoo shops may provide good service, at Girls & Roses Tattoo Studio, Ruben has designed your entire experience from start-to-finish with you in mind. From booking with us on the easiest booking system in the world, until your tattoo is fully healed. We have heard many times that this is the most seamless, enjoyable tattoo experience ever.
While Ruben's flash will sometimes sell out fast, his books are never really closed. Click the link below to browse Ruben's flash. If you have any questions, reach out to us at info@girlsandrosespdx.com