Halloween flash tattoos
GHOULS & ROSES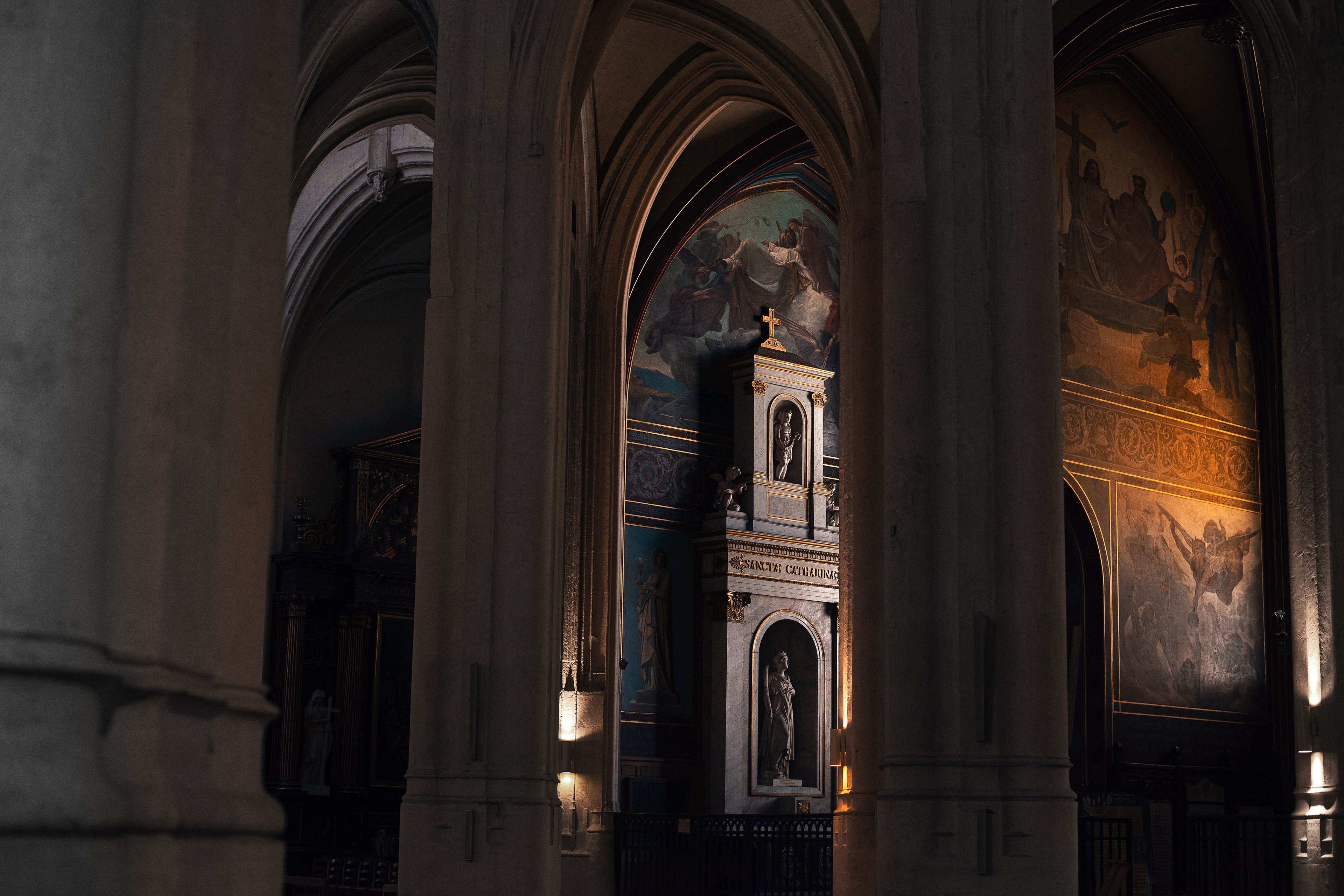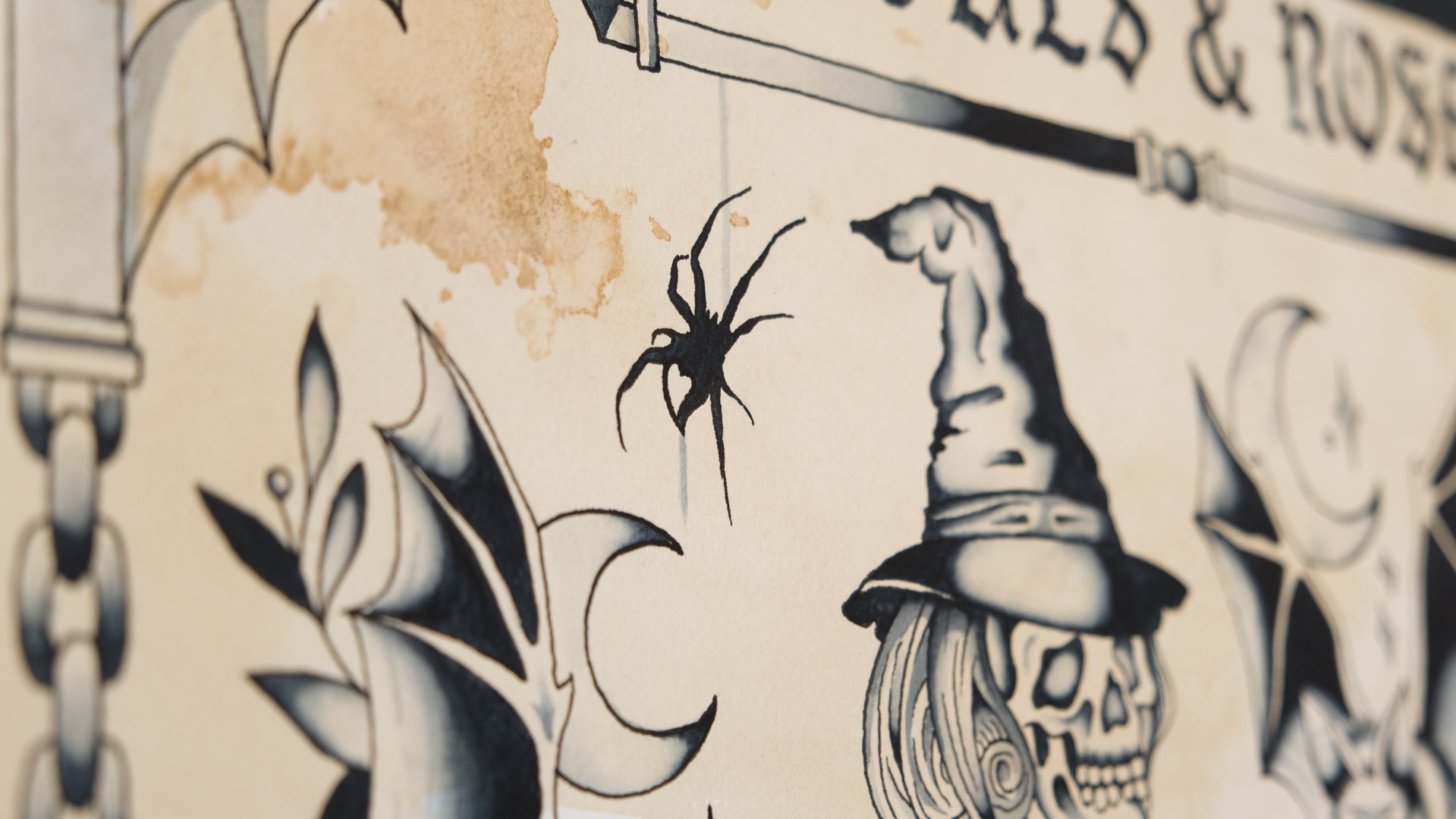 No extra fees. No surprises.
THROWBACK THURSDAYS
Pay $200 and pick the tattoo you want out of over 20 pre-drawn flash designs.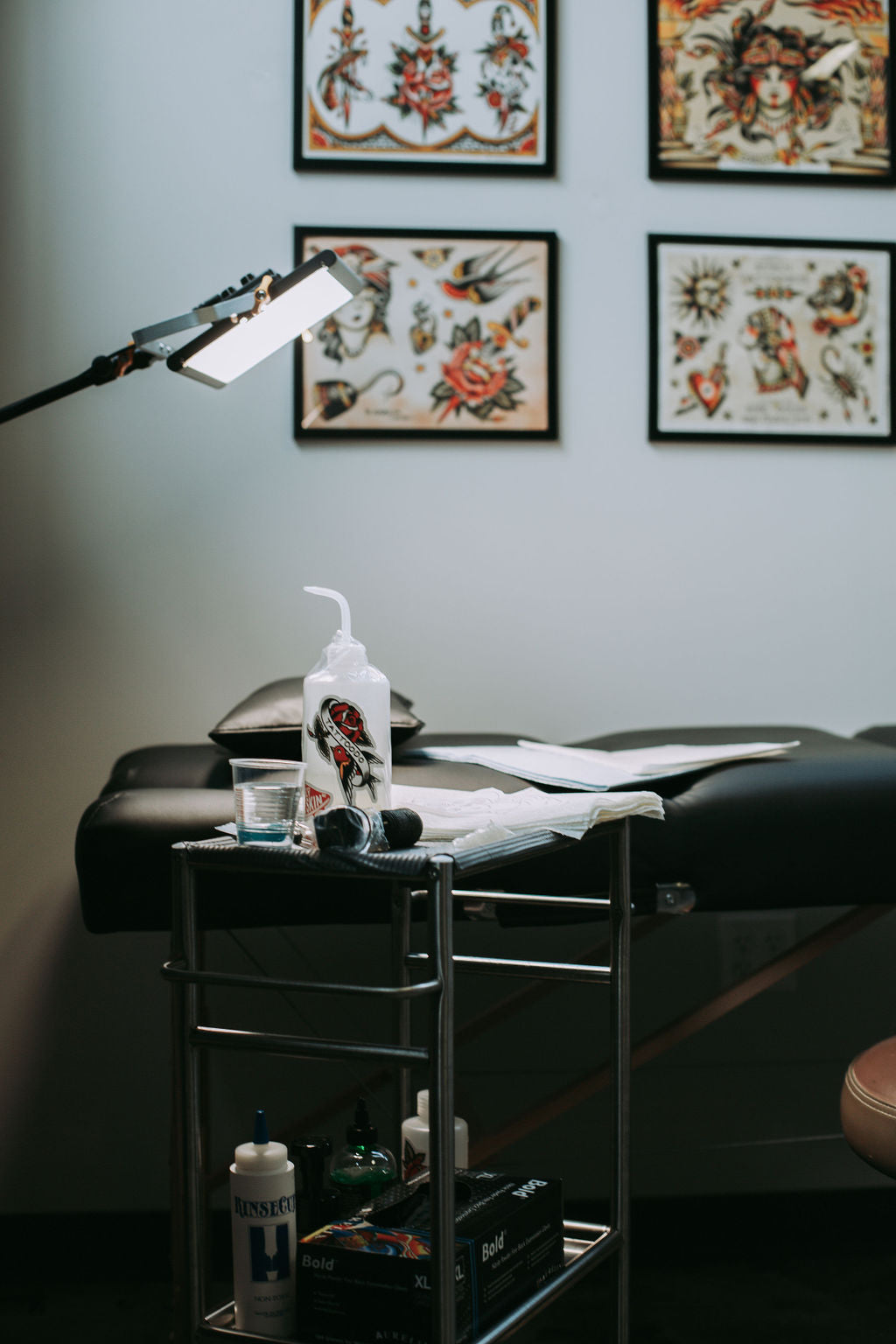 portland flash tattoos
BOOK YOUR APPOINTMENT
YOUR GIRLS & ROSES EXPERIENCE BEGINS HERE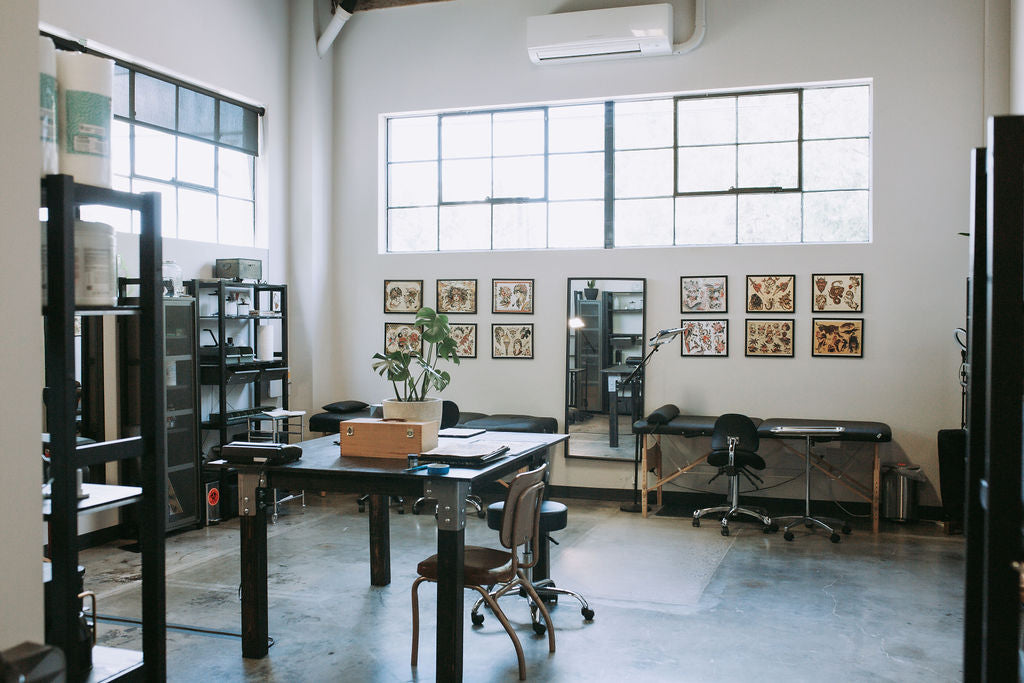 Become a Resident Artist at Girls & Roses
G&R APPRENTICESHIP PROGRAM
Our exclusive, wholistic 6-month Flash-Only Tattoo Apprenticeship Program.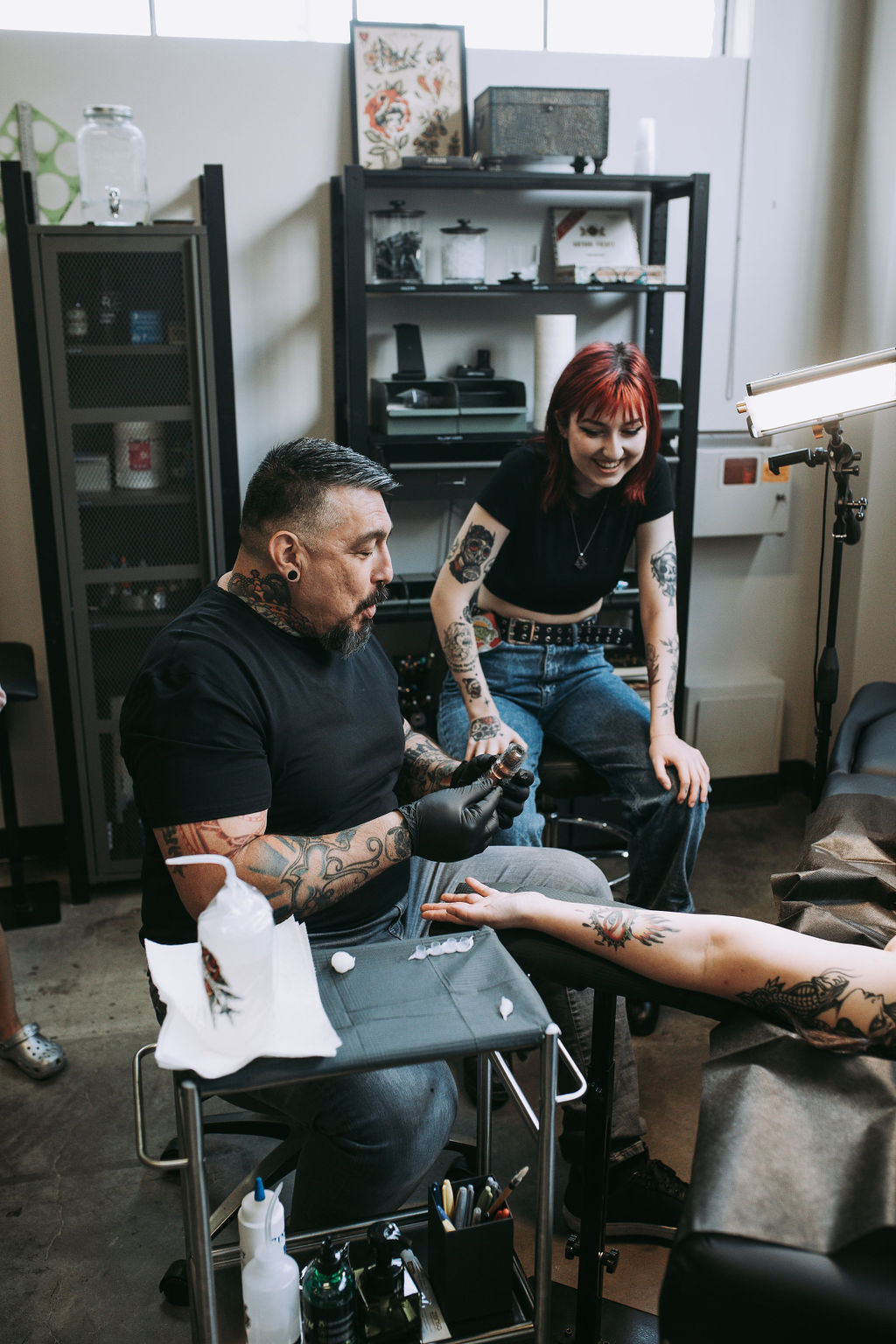 GET TATTOOED, GET REWARDED
JOIN THE COLLECTOR'S CLUB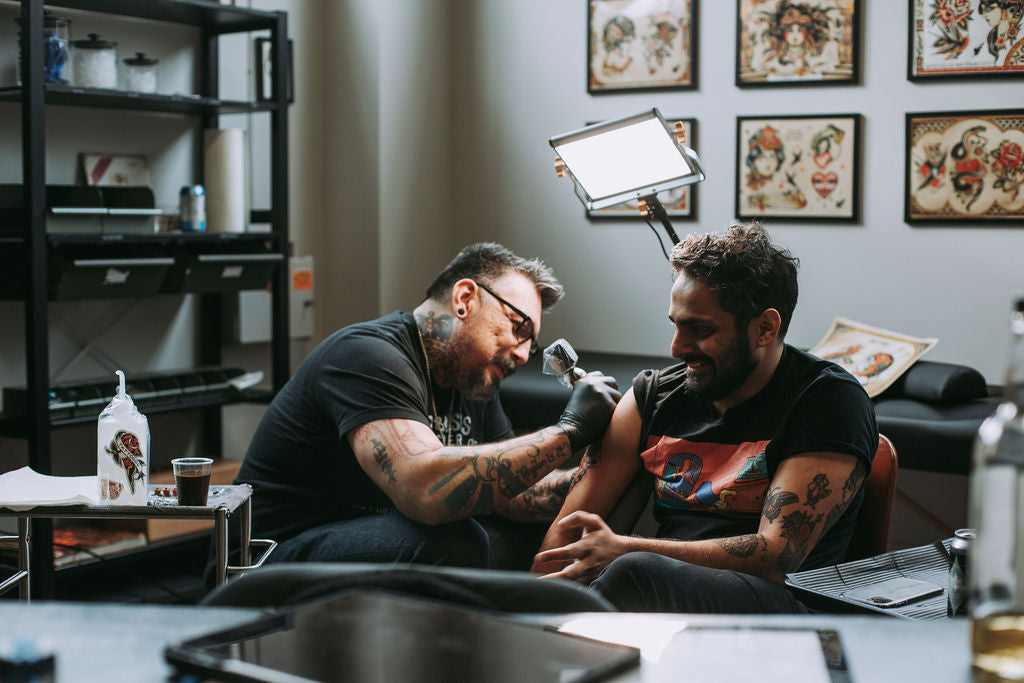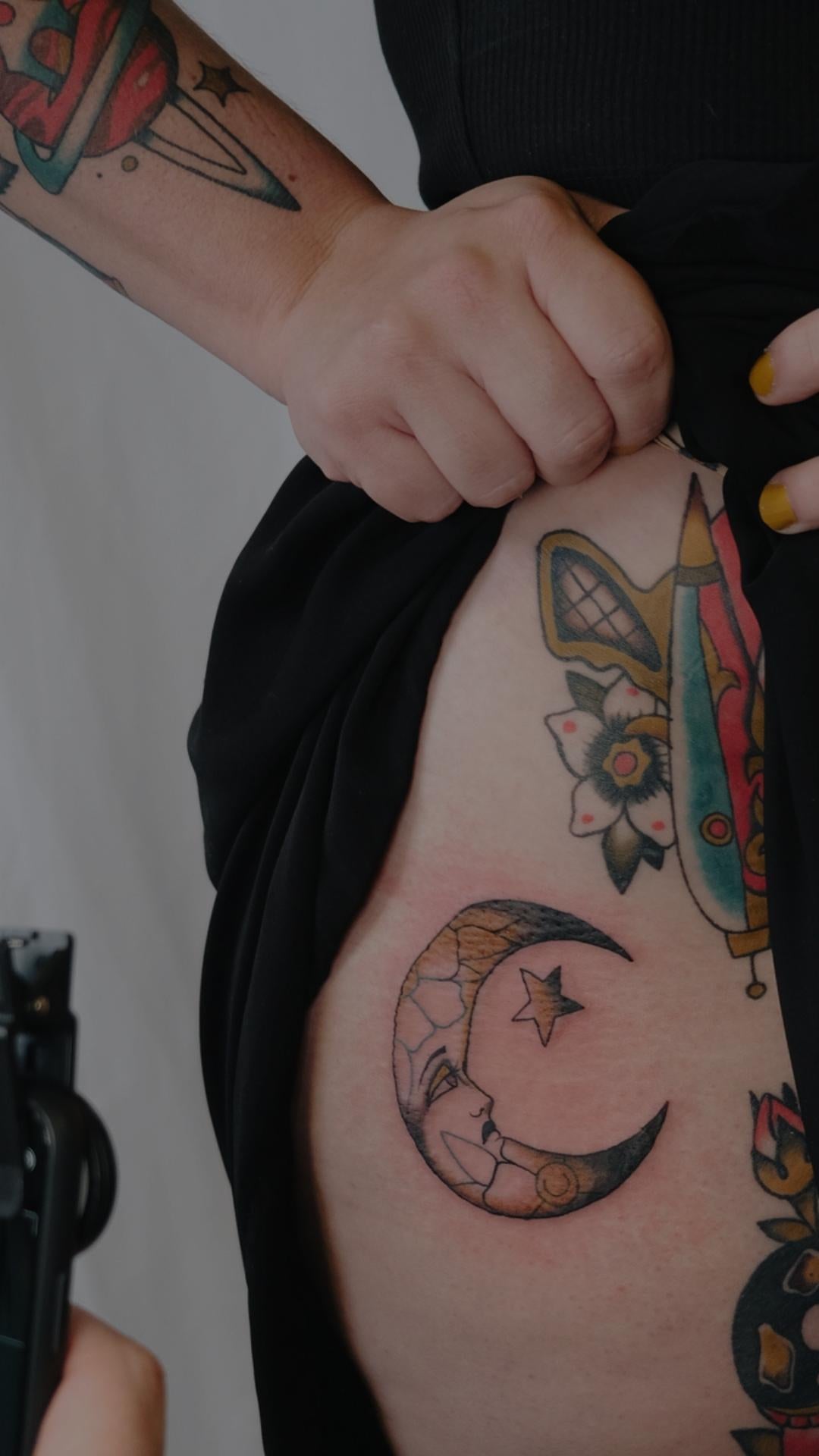 WHAT PEOPLE ARE SAYING
This is my first tattoo experience and man was I blown out of the water with how Ruben and Stephanie run their business. The process was so simple and easy from beginning to the end. When I arrived, we talked through the placement, Ruben made sure to let me know if I didn't like the placement he could easily take the stencil off and redo it which was a huge relief for me. I felt extremely comfortable the entire time and absolutely love my tattoo. I would 100% come back and recommend people to this shop as well.
I had an amazing experience! Loved the vibe of the small private studio and Ruben was so welcoming. Ruben was super chill and made me feel relaxed throughout the whole sesh. Loved seeing him vibing out to his music. The results came out even better than the drawing. I am in love with my tattoo!
THE BEST TATTOO EXPERIENCE. Ruben and Stephanie are the greatest hosts. They've created such a great simple, easy, approachable system for getting a gorgeous tattoo. The space is comfortable, light and relaxing. My first piece from them healed so well and the second is looking amazing. Looking forward to many more!
It was my first time getting tattooed by Ruben and it was honestly a great experience. The way Stephanie and Ruben run their business from how easy it is to book an appointment to how professional they are is amazing. I'm definitely coming back :)
This was such a great tattoo experience, from booking to finish. communication beforehand is quick, sweet and easy. Ruben is a really chill person and a talented artist. My tattoo is gorgeous and I'm so happy with this whole experience!
I had a great experience here! The process of choosing, booking, and paying for a tattoo was super easy and stress free. Ruben was nice and professional and I really admire the way him and Stephanie run their business. I am definitely gonna book here again!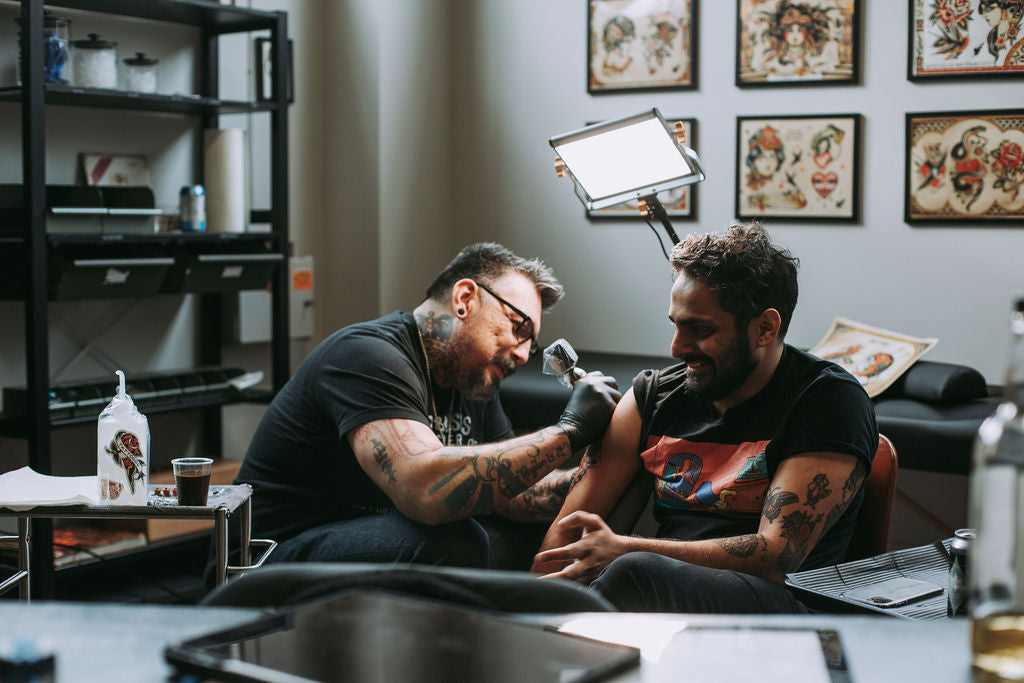 TATTOOS MADE WITH PASSION
THE NEW TATTOO EXPERIENCE